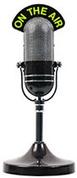 Live and local radio.
The Investor Resources Radio Every Saturday.
Don and Perry discuss financial news and ideas.
KVI.com
On-air call in number (between 8 AM & 9 AM only)
Toll Free 1-888-312-5757.​
​​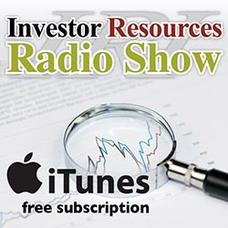 ​​Subscribe to the Investor Resources Radio Show at iTunes
Or listen right here
October 6th: Bear markets are not identified by unexpected collapse in prices.
Bear markets can move sideways for years.
Don & Perry discussed 'lesson learned' in Brian Livingston's book: Muscular Portfolios.
Blinded by optimism.
Difficulties of recovering from bear markets.
Lloyd called from Tacoma regarding Tesla and Elon Musk and SpaceEx.
Tesla stock is down 32% from its high in June 2017.
September 29th: When investing, verbal narratives should be viewed with caution. News reports may explain recent price movements, but investors often interpret the 'news' as a forecast.
Negative returns persist at Tesla. The stock is compared to Ferrari.
Don and Perry discussed the latest Federal Reserve interest rate hike.
Rising rates have begun impacting investment choices in 401k plans.
Risk tolerance questionnaires inadequately reflect changing investor response to markets.
September 22nd: Is it really very easy to buy the best performing stocks?
Maybe it just looks like it.
It is very difficult to pick a truly big winner. It is even harder to hold on to it until it becomes a super profitable stock. What does speculation look like and how can we avoid being drawn into it.
August 25: Stock market longevity is not an indicator for any portfolio decision
Majority of stocks remain in a protracted trading range.
Caller asks about meaning of an inverted yield curve as an economic predictor.
Global demand for US Treasuries remains high in spite of selling by China and Russia.
August 18: Investor Sentiment Disconnected from Prices
We examined four common stock market assumptions and the struggle for new all-time highs.
After years of no progress, the SPDR Retail Sector ETF (XRT) shows signs of revival as investors seek reduced volatility.
Amazon and Walmart, the two largest components, have different target markets.
And a caution for dividend investors as another star cuts its dividend again.
August 11: How long will this bull market last?
This week we talked about how bull markets end and if we can see it coming. What are the important things to focus on and why it is so hard to predict the end of a bull market. Gabriel called asking what was the difference between Investor Resources and Fisher Investments.
August 4: Gold's lack of glitter forces change
Vanguard announced it discontinues offering a fund with "gold" in its name. The change will significantly reduce the amount of gold in the newly renamed funds. The Fed has difficult balancing act with its intent to raise interest rates against the risk of reversing our economic growth. Stock buy-back are programs supporting prices while distorting companies' real progress.
July 28th: Just how strong is this market.
We take a look at the record setting NASDAQ and see if we can figure how much longer it will last. What are the kinds of things that ended other bull markets. We also covered why investors are so afraid to buy near the top of a market but not at what they believe to be the low.
July 21st: IRA investors – It is still "buyer beware"
The proposed rule requiring registered representatives of stock brokerage firms to act in the best interest of the IRA owner has been delayed again. Don discusses the difference between brokers and pretend and real fiduciaries. Gene called from N. Carolina with related questions.
This week's show covered the choppiness of the current market, the negative trends in foreign markets and gold.
Edith called with questions about capital gain taxes.
July 14th:  The Original Flash Crash
We took a look back at the 1962 flash crash to see what investors and commentators were thinking at the time. Turns out to be very similar to what is going on today. We also had calls about how we track asset performance (price) and can you take an income stream using our model (yes). This and much more on todays show.
July 7th: NEWS! NEWS! NEWS!
This week we discussed "When does 'news' become irrelevant or obsolete?" And, Jeff from Tacoma called. He and his wife just entered the "empty nest" life stage and asked about ramping up investments for retirement.
June 23rd: DOW JONES EVICTS GENERAL ELECTRIC: The only surviving original member of the Dow Jones Industrial Average is replaced. As the DJIA has lost its glitter, the concept of using an index has proliferated – often to the detriment of investors.
June 16th
June 9th
June 2nd
May 26th
May 19th
May 12th
May 5th
April 28th
April 21st
April 14th
April 7th
March 31st
March 24th
March 17th
March 10th
March 3rd
February 24th
February 17th
February 10th
February 3rd
January 27th
January 20th
January 13th
January 6th