Understanding Risk Is Important.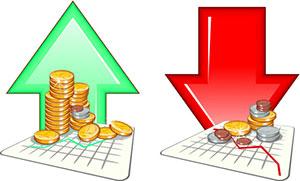 In this economy, you should be concerned about investment risk. Everyone likes UPSIDE risk. It's the downside risk that is so scary. "…the 2008 market crash could happen again…But you don't know when. The losing cards are in the deck." ​
Even after ten years of a rising stock market, the damage caused by the 2008 market collapse remains a dark cloud on investors' psyche.
​Modern Portfolio Theory displayed its serious flaws and failed investors and portfolio managers. Ignoring the impact of downside risk is not a luxury most can afford. Money Managers Around The World Are Giving Up On Time-Tested Investment Strategies
​"Here are some of the US survey results (emphasis by Business Insider): The majority (64%) of U.S. institutional investors say that traditional diversification and portfolio construction techniques need to be replaced. Seven in ten (72%) say that conventional 60/40 portfolios no longer are the best way to pursue returns." The 60% stock and 40% bond portfolio is the standard for "moderate risk investors." It does not work as described in industry sales literature. Recent academic work tested 14 applications of Modern Portfolio Theory for a benefit in return or risk control. The conclusion? It will likely work for investors with a 6,000 month horizon.