St. Lois Fed Chief Bullard interviewed on Fox Business this AM. Expects this quarter GDP to down by 50% & no "boom" until Q4 with growth returning next year. Unemployment to rise to 42%.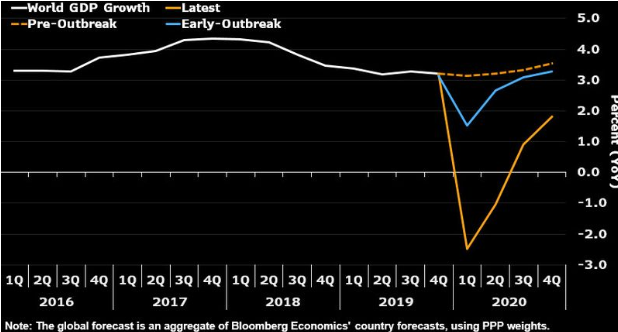 Global recession is now consensus. Not so much for a V bottom. Economist do not have model for when the virus will begin its downward slope.
World food supply is being disrupted.
With Macy and other retailers closing, employees can maintain health insurance under COBRA. However, now employees pay full cost of their insurance + the co-pays. One more financial drain on household resources.
GS has cut its GDP forecast from -24% to -34%.
The recent rally has failed to vacuum up the retail investors. This morning's futures may be selling of the positions that were required to clean up quarter end portfolio reports. Just a guess.
All but 5 of the Dow 30 stocks ended Tuesday lower overall. 390 of the 505 S&P500 components ended the day lower. 73 of the 105 NASDAQ components ended the day lower. Sellers overwhelmed the banks, HFTs, and smaller funds and the few retail traders in the mix. Pro traders were on the sell side as well.

Selling was only 2.5:1 Tuesday. Both counts are far below average.
BOE has asked banks to suspend dividend payments. Done. No divs in 2020. One more step to increase anxiety falls into the category of unintended consequences.
OPEC production limits end today. Failed to raise the price of oil in the face of collapsing demand.

S&P has resistance at the declining 20-day moving average.  The variable hurdle should be closely watched.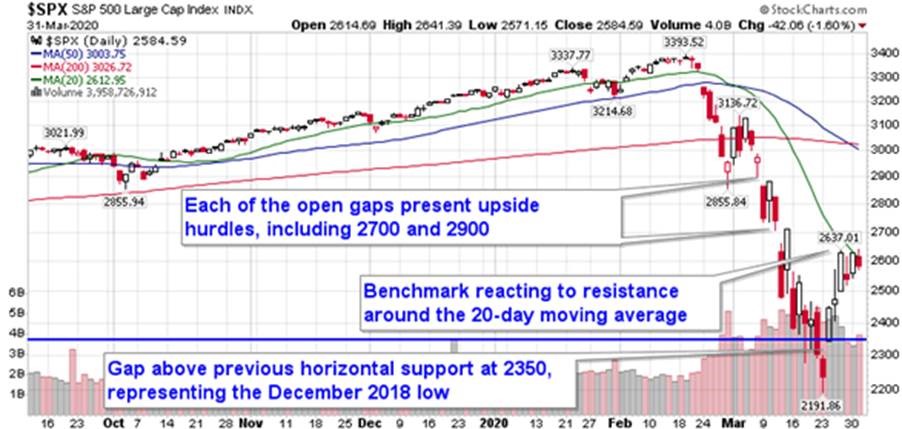 Looks like it is time for the next leg down. Panic selling still has not arrived.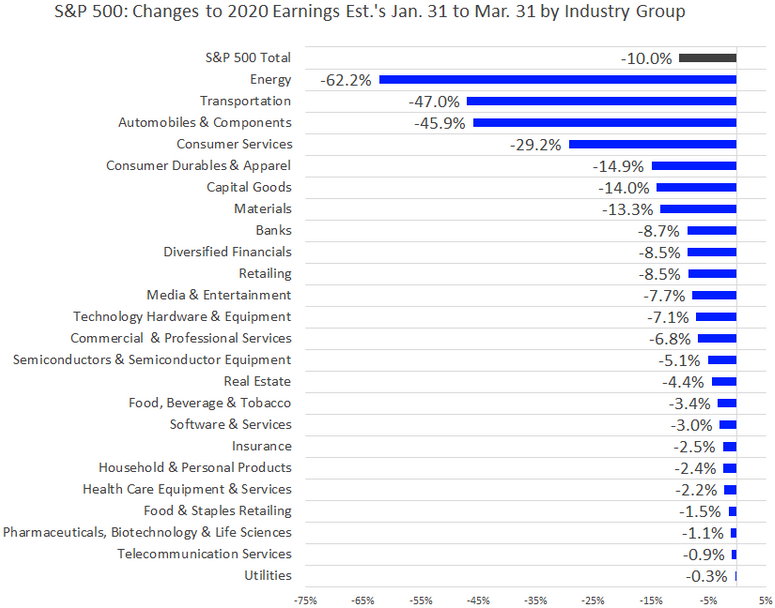 Bear markets don't end until there is a resolution to the catalyst – in this case, COVID19. (My opinion: The stimulus bill is a band aid for household finances. Governments can't protect everyone from the economic downturn still unfolding).
GS chief strategists forecasts S&P at 2000 rebounding 50% at year end. That is another 20% down from today.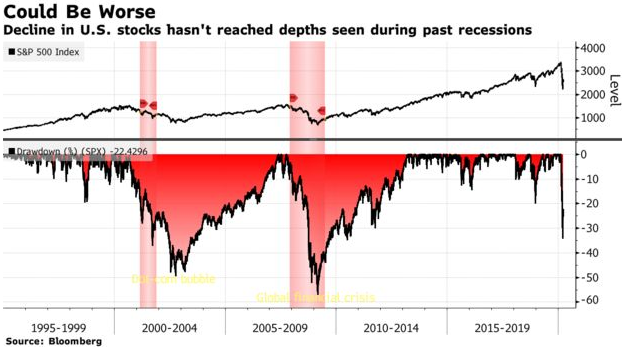 If you are long. Protect your capital.