5.25 Million Americans File Initial Jobless Claims… This brings the four-week total to just over 22 million, or 13% of the workforce. 
What it means – Add in the 3.5 million unemployed before the economic shutdown due to the coronavirus, and you get a total unemployment figure of 16.5%.  That's painful.  The report for April, which will come out on the first Friday in May, probably won't be that big because of how the unemployment survey is conducted, but make no mistake, a huge swath of America isn't working.   
The relief checks for individuals and businesses in the CARES Act will help, but it won't come close to covering everyone.  Many bills won't be paid. Many businesses won't reopen.  Restarting the economy will be an uneven process and take many months. 
Small Business Relief Effort Runs Through $350 Billion Funding… The Payroll Protection Plan, meant to support businesses with fewer than 500 employees, ran out of cash. 
What it means – The Small Business Administration informed banks early on Thursday morning that it had received applications for more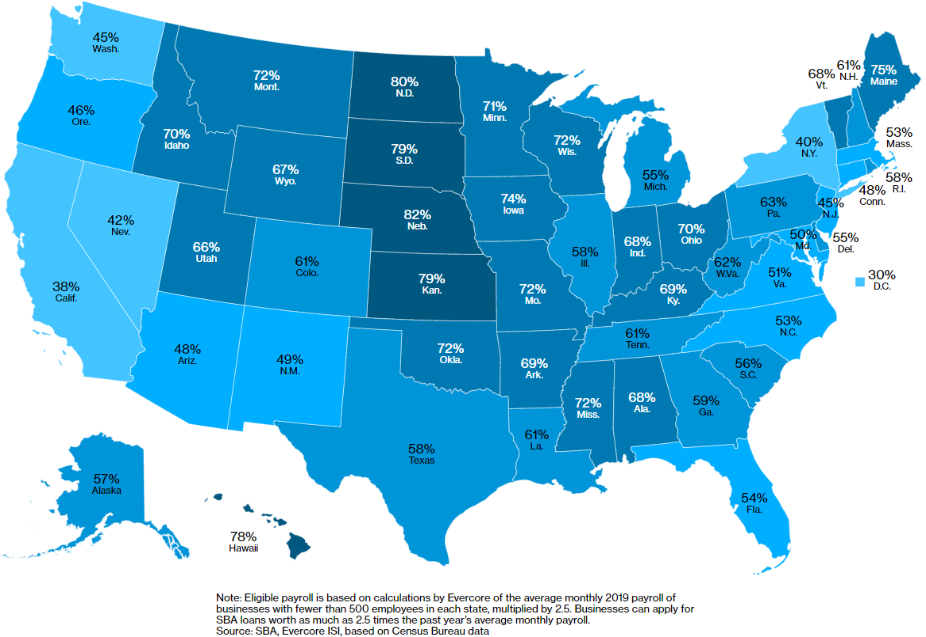 funds that it has available in this program. Even the applicants that have been approved are, on average, receiving only a partial funding.  
The Senate has been working to add another $250 billion to the kitty, but, so far, they haven't been able to agree on terms.  Every day that goes by without funding is another day that businesses must survive without cashflow.  We're not getting numbers on bankruptcies yet, but we will, and it won't be pretty.   
News outlets are reporting anecdotal data on restaurants closing for good, but the pain will stretch both horizontally across service providers, and vertically through the supply chain.  At the end of the chain are investors who typically hold mortgages on the assets of businesses, including commercial real estate.  It will take a while to determine where the losses will come to rest, but it will happen. 
Retail Sales Down 8.7% in March, Down 4.5% Excluding Autos… The drop in retail sales was more than double the contraction during the worst month of the Financial Crisis. 
What it means – This isn't a surprise.  If stores are closed and everyone' encouraged or required to stay home, then sales will fall.  Auto sales fell 27%, while gasoline sales dropped 17%.  It's a bit surprising the numbers weren't bigger.  The question on everyone's mind is how quickly will we rebound?  Will consumers rush back to stores, willing to be six inches from the next shopper and crowded in the food courts of malls?  That seems unlikely.  Expect mall closings to accelerate, with some anchor stores like JCPenney, which was already on the ropes, throwing in the towel. Macy's, no longer part of the S&P-500, is not far behind. 
Housing Starts Fell 22.3% in March… It was the worst monthly decline since housing starts fell 26.42% in March 1984. 
What it means – The numbers are worse than they appear.  Not only were fewer homes started, but the number of completed homes dropped 6.1%, which means there are many partially built homes sitting around.  Real estate will be one of the main industries to watch as we reopen our economic doors.  The Multi-Family Housing Council reported that 31% of American renters didn't pay a penny toward their April rent. Delinquencies are likely to increase for May 1.  
Banks are focused on making government-backed loans. It will be interesting to see how many lenders want to approve 30-year mortgages at rock-bottom rates for borrowers with blemishes on their credit reports.   
Oil Producers Reach a Deal to Cut 9.7 Million Barrels Per Day, Oil Falls Anyway… OPEC+ agreed to a production cut, which was also endorsed by President Trump. 
What it means – President Trump said U.S. producers would join in the effort by cutting 500,000 barrels per day, but there's no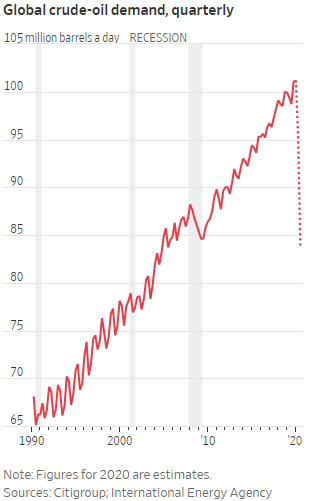 mechanism for implementing a government-enforced production cut in the U.S. unless you count the Texas Railroad Commission's ability to limit producers in that state.   
It doesn't matter because U.S. producers have shaved more than that off of their output. It really doesn't matter since global demand is off more than 20 million barrels per day.  The mismatch between falling production and falling demand explains why West Texas Intermediate traded below $19 per barrel.   
It gets worse the closer you get to where the oil actually comes out of the ground.  Buyers in West Texas are paying between $7 and $10 per barrel because there's nowhere for it to go.  Some industry experts think the price at the wellhead could fall to zero or even go negative where producers actually pay to have product hauled off!  If the world economy reopens slowly, oil prices will stay low for a long time. It will be good at the gas pump but not so good for overall business conditions 
Less Traffic, But More Speeding Tickets… New York City reported issuing almost double the number of speeding tickets with a record low number of cars on the road.  Apparently, drivers are taking advantage of the empty lanes to speed through the city, not caring that radar cameras will catch them.   
In a related story, a trio broke the Cannonball Run record for the fastest time between the Red Ball Garage in New York City and the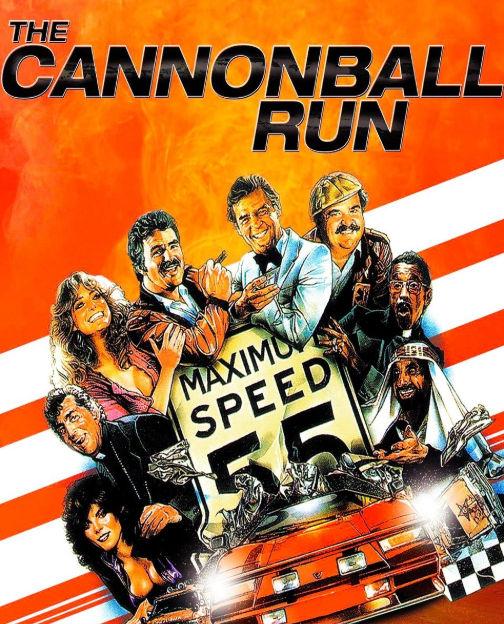 Portofino Hotel in Los Angeles.  The group made the 2,800-mile cross-country trek in 26 hours and 38 minutes, averaging around 105 miles per hour.  That handily beat the old record of 27 hours and 25 minutes set in November, which was about 103 miles per hour.  But with little traffic to slow them down during the coronavirus shutdown, should the record count?