Initial Jobless Claims Jump Again, From 862,000 to 885,000… Initial jobless claims moved the wrong direction again, missing forecasts of a 44,000 drop and instead rising by 23,000.
What it means— The numerical change was small, but the fact that claims are hovering over 800,000 is disappointing (even if not surprising), given re-imposed economic restrictions. The report gives Congress that much more incentive to get the stimulus deal passed before they recess for the holidays, which now looks almost certain to happen.
A Stimulus Plan Gets a Little Closer… After failing to compromise on support for cities and states and for liability shields, it looks like the Democrats and Republicans have coalesced around a plan that punts on both of those but includes direct payments to individuals.
What it means— For anyone paying attention, yes, the headline is a repeat from last week, because it's still true. We're getting closer. But with the Congressional recess date for the year fast approaching, we can expect both sides to feel a bit more pressure to get something done.
State and local officials are imposing more restrictions to stop the pandemic from spreading, and the extended unemployment benefits as well as eviction and foreclosure moratoriums are set to expire on December 31. This is a bit of a perfect economic storm that Congress has at least some power to stop. It will happen. To paraphrase Churchill's statement about Americans, in this instance Congress will do the right thing… after exhausting all other possibilities.
Federal Reserve Will Keep Buying Bonds and Will Hold Rates Near Zero… At its last scheduled meeting of the year, the central bankers reaffirmed their view that inflation will stay low and they will hold interest rates near zero for a long time. They also held steady with their bond-buying program of purchasing $80 billion in Treasury bonds and $40 billion in mortgage-backed and other bonds each month.
What it means— Pay attention! The central bankers made their intentions clear: they will support the economy and, therefore, the markets, for at least another 12 months, if not longer. They don't want another recession, they don't want interest rates to go higher, and they don't want the equity markets to fall.
To keep those things moving in the right direction, they will continue pumping money into the system. To put this into perspective, when the Fed launched the last version of quantitative easing (QE) after the Great Financial Crisis, dubbed either QE III or QE Infinity, the Fed announced that they would buy $76 billion worth of bonds each month for as long as it took to repair the economy. They are now buying almost twice as much. There is no question that those additional dollars will find their way into risk assets. Invest accordingly.
With Janet Yellen as the next Secretary of Treasury ready to install many assistants from her Obama term associates, the Fed will have Treasury providing full support.
Retail Sales Dip 1.1% in November… Retail sales fell last month, and sales for October were revised from a 0.3% gain to a 0.1% loss.
What it means— Gee, when you impose economic restrictions, people spend less. That seems straightforward. The numbers were hurt by restaurant and gasoline sales, while sales rose for grocers, home centers, and electronic retailers. Auto sales also dipped, but they'd been on fire for months.
Housing Starts Up 1.2% in November, Up 13% Over Last Year… Home builders picked up the pace again in November and pulled permits at an annual pace of 1.64 million units, up 6.2% from October and 8.5% higher than at this time last year.
What it means— In this case, the report isn't quite as good as it looks. While housing starts quickly rose to an annualized level of 1.55 million, much of the monthly gains were in apartments. Multifamily housing starts rose 8% last month, while single-family housing starts rose just 0.4%. While that takes some of the zing out of the numbers, it doesn't diminish the fact that home builders are working quickly as they try to keep up with demand. So far, there's little indication that the real estate market will slow down.
'Snowflakes' Get Their Own Personality Type— Tendency for Interpersonal Victimhood.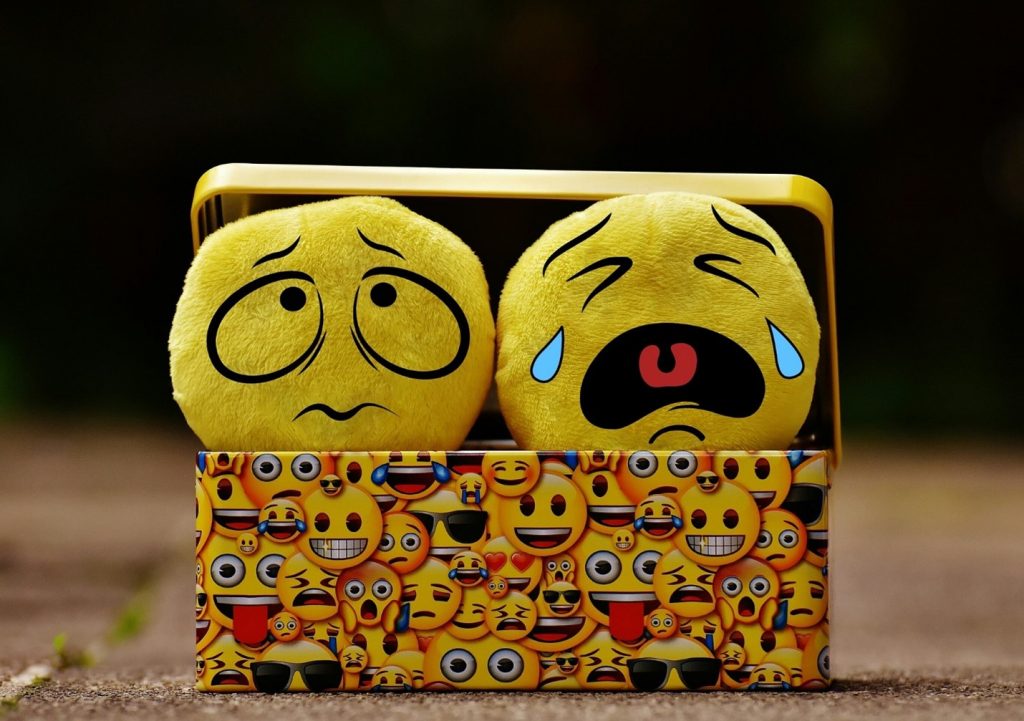 What it means—It seems like everywhere you look, people are offended by words, statues, books, poems, songs, and a million different "micro-aggressions." Now, according to new research in the journal Personality and Individual Differences, such people have their own personality type, Tendency for Interpersonal Victimhood (TIV), which has four dimensions: the need for recognition, moral elitism, lack of empathy, and rumination.
In short, they want other people to acknowledge them, they need to feel superior to everyone else, and they have trouble understanding others. The research didn't discuss the chosen occupations of such people, but anecdotal evidence suggests that many of them work at major newspapers, in Hollywood, and on college campuses.