The U.S. Economy Created 266,000 Jobs in November… The unemployment rate fell to 3.5%, a new 50-year low.
What it means – The jobs number beat the expectation of 180,000, and the BLS bumped up the job numbers for the past two months by a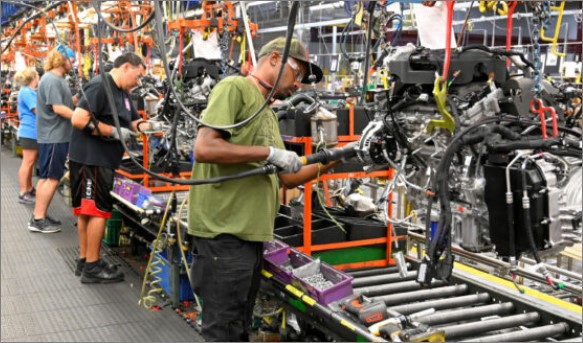 combined 41,000. It was a good report that showed strength in several areas. The 50,000+ gain in manufacturing jobs was goosed by GM (GM) workers ending their strike.
Beyond the jobs number and low unemployment rate, wages expanded 0.2% last month, for an annual gain of 3.1%. The extra cash in people's pockets should keep the good times rolling for a while in the retail sector.
The House Took Another Step in the Impeachment of President Trump… The House Intelligence Committee sent a written report outlining the case for impeachment to the House Judiciary Committee.
What it means – The move sets up the Judiciary Committee to recommend a full House vote on impeachment which, if passed, would push the process to the Senate for a trial. From the testimony and questioning so far, it appears to be split along party lines.
The House proceedings have been heavily in favor of impeachment, but once the process moves to the Republican-controlled Senate, the narrative will most likely change and be more about former Vice President Joe Biden and his son Hunter. Assuming we don't get any surprises, then it is unlikely the process will upend the markets.
Institute of Supply Management Manufacturing Index Dropped Further into Contraction Territory, from 48.3 to 48.1… The index was expected to improve slightly to 49.4.
What it means – The drop caught the markets by surprise and sent equities lower, marking their biggest drop in two months. The report puts more pressure on consumers to keep spending and propping up the economy. But it might not be enough. After the ISM Manufacturing report, the Atlanta Fed's GDPNow model showed fourth-quarter growth at a paltry 1.3%.
Thanksgiving Weekend Sales Appear Higher Than Last Year… The National Retail Federation reported that Black Friday sales rose 14% over last year, and total weekend sales increased by 16%.
What it means – Maybe, maybe not. The NRF surveys people about their intentions, it doesn't reconcile cash register receipts. We won't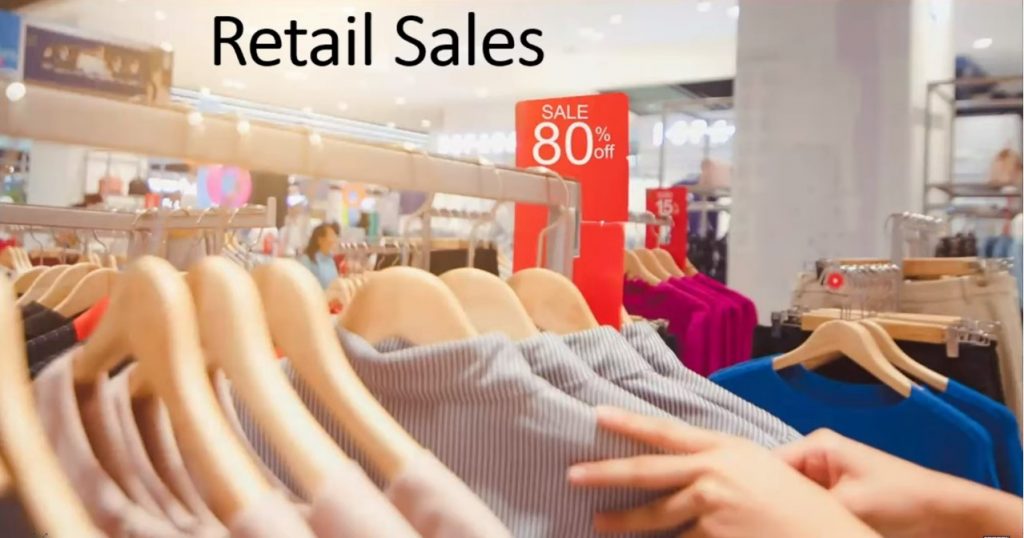 know if people actually spent 16% more this year until the government reports retail sales on next week. But even if their numbers are fuzzy, or even suspect, with a hot stock market and very low unemployment, it would seem logical that people are spending more. It's just a question of how much.
The U.S. Was a Net Exporter of Oil in September… For the first time since records have been kept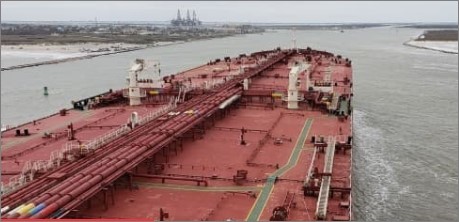 starting in the 1940s, the U.S. was a net exporter of oil and oil products over the month of September, sending an estimated net 89,000 barrels per day to foreign buyers.
What it means – There have been a couple of days over the past year when the U.S. could've claimed to be a net petroleum exporter, but this was for an entire month. The news sounds awesome, but this silver lining has a cloud. The U.S. fracking industry carries almost $600 billion in debt but generates just $70 billion in revenue. That's a tough equation. The more oil we produce, the lower we push the price of oil. Luckily, OPEC+ wants to come to our rescue. Okay, they don't really. They want to protect themselves by cutting their daily supply quota another 400,000 barrels to push up the price of oil. But the effect will be the same, U.S. producers will earn more per barrel, and won't be subject to the supply cuts.
October Factory Orders Meet Modest Expectation, Up 0.3%… While the monthly result is positive, the annual change remains negative, down 1.2%. That's the fifth negative annual change in the past six months.
What it means – New orders for capital goods non-defense excluding aircraft, a proxy for business spending, increased 1.1% after falling 0.5% in September. It's not great, but it's better than a flat or negative reading. Machinery and transportation equipment drove orders higher, but waning business sentiment kept the numbers low. The same sentiment is what drove down the ISM Manufacturing numbers above.
Willie Nelson Gives Up Pot… Just as the legalization movement kicked into high gear, the 86-year-old entertainer disclosed that he's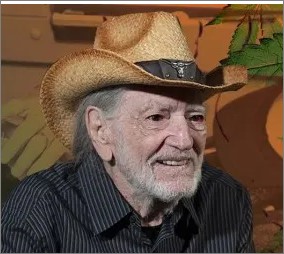 sworn off the stuff. Nelson said that he started smoking cypress bark as a kid, then moved to cigarettes, then to "whatever." But it all took a toll on his health, so he's giving it up. But pot will remain prominent in the singer's life. In addition to performing, he's also a spokesman for marijuana in states where it's legal. This looks a lot like my dad's instruction – "Do what I say. Not what I do."
Data supplied by Dent Research/Delray Beach Publishing
"When the facts change, I change my mind.
What do you do, sir?" ~ John Maynard Keynes
Our plan is "the plan will change."
What is your plan?
Relative strength measures the price performance of a stock against a market average, a selected universe of stocks or a single alternative holding. Relative strength improves if it rises faster in an uptrend, or falls less in a downtrend. It is easily applied to individual positions in your portfolio and to sectors and asset classes.
A copy of our form ADV Part 2 is available online.
WARNING: All e-mail sent to or from this address will be received or otherwise recorded by the Investor Resources, Inc. corporate e-mail system and is subject to archival, monitoring and/or review, by and/or disclosure to, someone other than the recipient.
This message is intended only for the use of the person(s) ("intended recipient") to whom it is addressed. It may contain information that is privileged and confidential. If you are not the intended recipient, please contact the sender as soon as possible and delete the message without reading it or making a copy. Any dissemination, distribution, copying, or other use of this message or any of its content by any person other than the intended recipient is strictly prohibited.  Investor Resources, Inc. has taken precautions to screen this message for viruses, but we cannot guarantee that it is virus free nor are we responsible for any damage that may be caused by this message.
Investor Resources, Inc. only transacts business in states where it is properly registered or notice filed, or excluded or exempted from registration requirements. Follow-up and individualized responses that involve either the effecting or attempting to effect transactions in securities, or the rendering of personalized investment advice for compensation, as the case may be, will not be made absent compliance with state investment adviser and investment adviser representative registration requirements, or an applicable exemption or exclusion.