Joe Biden Edges Closer to Victory, but the GOP Likely Held the Senate… If current trends hold, it will be the third time in 50 years that an incumbent lost his bid for reelection, but this time voters didn't go straight ticket, as the Republicans appear to have held their Senate majority.
What it means— We'll have recounts and legal challenges, but for now it looks like we'll get Joe Biden and Kamala Harris as president and
vice-president in January. The extended ballot counting might have helped stave off some protests, as no one seems sure who won or what to be mad about… yet. Investors found the outcome to be the best of both worlds.
While Trump's policies were market-favorable, his methods could be off-putting. Biden might be statelier, but his policies would hurt investors.
Getting a Democrat in the Oval Office who is then held in check by the Senate is a compromise that has investors seeing green, which explains why the markets exploded after the election.
Investors spent the days after the election re-establishing positions they'd let go of leading up to the big day and unwinding massive hedges against the possible Blue Wave.
The U.S. Economy Added 638,000 Jobs in October… The job gains far outpaced the expectation of 530,000, and the unemployment rate fell a full percentage point, to 6.9%.
What it means— This was a very positive report, but with a caveat. The job gains include 344,000 jobs courtesy of the bureau's algorithm that estimates how many businesses died compared with how many were created. This is always a fuzzy number, but it's even more difficult to pin down during the pandemic and subsequent lockdown. The economy is currently adding jobs at almost 3.5 times the normal rate. Layoffs are also occurring at 3-4 times the average. Still, the household survey showed that 1.5 million more people had jobs last month, which is why the unemployment rate fell dramatically. This might have something to do with Pandemic Unemployment Assistance benefits running out. Now, gig workers need to find work.
Federal Reserve Leaves Rates Unchanged… The central bankers made no policy changes and few changes to the statement they issue after each meeting.
What it means— This was a nothing burger. Fed officials, including Fed Chair Powell, have been jawboning for months that the economy needs both continued monetary and fiscal policies to recover, and the bankers think that they're doing their job. This leaves Congress, which the Fed officials have called on to pass more stimulus spending. With the election over, Senate Majority Leader Mitch McConnell is feeling the same way. He said that we can expect a stimulus package by the end of the year, which is now less than 60 days away. No wonder online shopping stocks are flying. If we get another round of stimulus spending, much of it will likely find its way under the Christmas tree.
Factory Orders Increased 1.1%… This was the fifth consecutive monthly gain.
What it means— Factory orders remain strong, pushed higher by orders for cars, computers, electronics, and primary metals. However, car sales are mostly trucks and SUVs where actual sales are at 1985 levels.
Orders for machinery, furniture, and appliances slipped a bit. New orders reached their highest level in 17 years. All of this points to one thing: Americans are buying a lot more stuff as they remained cooped up at home. The problem is, we won't repeat our purchases of major items. If we buy a washing machine in September, we won't need another one in October. The increased spending on capital goods has helped the economy recover, but we need to balance that with spending on services to make this level of activity sustainable.
Google Can Prove We All Needed a Drink on Election Night… The search engine company reported that the search for "liquor store near me" reached a record high on election night. The search term "fries" also jumped, because if you're going to drink, you might as well eat something tasty, right?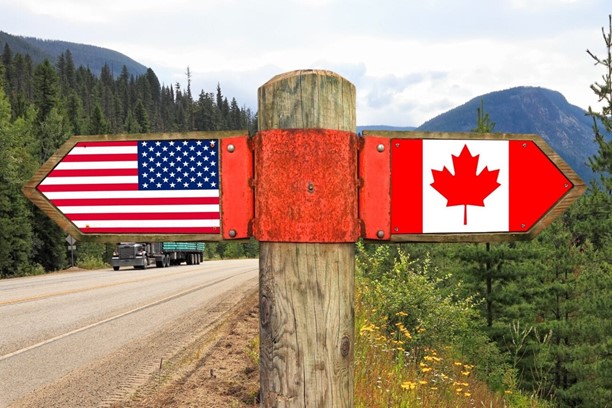 Google also reported a surge in the search for "move to Canada," but before you get too excited, many a Hollywood type has promised to move to Canada before in previous elections, and they've always let us down. Maybe we could start a new, trending search term, "send a famous personality to Canada."
Data supplied by HS Dent Research
"When the facts change, I change my mind.
What do you do, sir?" ~ John Maynard Keynes
Our plan is "the plan will change."
What is your plan?
Relative strength measures the price performance of a stock against a market average, a selected universe of stocks or a single alternative holding. Relative strength improves if it rises faster in an uptrend, or falls less in a downtrend. It is easily applied to individual positions in your portfolio and to sectors and asset classes.
A copy of our form ADV Part 2 is available online.
Investor Resources, Inc. only transacts business in states where it is properly registered or notice filed, or excluded or exempted from registration requirements. Follow-up and individualized responses that involve either the effecting or attempting to effect transactions in securities, or the rendering of personalized investment advice for compensation, as the case may be, will not be made absent compliance with state investment adviser and investment adviser representative registration requirements, or an applicable exemption or exclusion.