Trump Alludes to Trade Deal with China… President Trump said the two sides had agreed in several areas, including protecting intellectual property, and there were just some minor details to work out.
What it means – A resolution to the trade war reminds me of the old advertisement at Joe's Crab Shack, "Free Crab Next Tuesday." The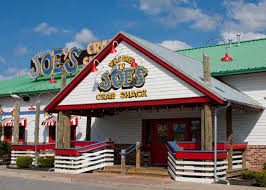 joke is that "next Tuesday" never arrives. Yes, the Chinese are keen to start buying agricultural products and pork, but that's because they're hurting in these areas. A deal on intellectual property and technology doesn't seem that close. For all the talk, there isn't a deal on the table yet. And tariffs are expected to strip $700 billion from the global economy over the course of a year.
On the flip side, when a deal is finally reached, it's questionable if the U.S. economy will suddenly rocket higher. Last week's inflation reading didn't show a big jump in prices. So, the current tariffs on Chinese goods don't seem to be the issue holding back growth. Instead, it looks like we've simply returned to the modest, low growth rate we've had for a decade.
Retail Sales Fall 0.3% in September… The negative number was a surprise. It was far below the expected 0.3% gain, but the headline number was pulled lower by weak auto sales which fell 0.9%.
What it means – Excluding autos, retail sales fell 0.1%. Excluding both autos and gas, retail sales were flat. That's a lot better than the headline number. Oddly, non-store retailers fell 0.3%. That category includes ecommerce, which makes any negative number stand out. For the year, it remains up 12.9%, and should continue to grow.
For the year, retail sales expanded 4.1%, which is much faster than GDP growth of about 2%. This trend should continue because unemployment remains exceptionally low. Get ready for a strong holiday season.
September Housing Starts Fall 9.4%… The drop was concentrated in multi-family housing, which fell 28.2%
What it means – Single-family housing starts expanded ever so slightly. That's comforting because that's where the industry gets the most bang for the buck. For the year, single-family starts are up 4.3% and now multi-family starts are off 5.1%. Permits show a different story, with single-family permits up 2.8% over last year and multi-family up 17.4%.
With single-family starts holding steady and housing starts volatile anyway, these numbers don't point to a downturn. But they don't show significant gains, either. We remain hundreds of thousands of homes below the peak in the mid-2000s, and well below numbers that would generate enough housing to meet demand. Millennials remain a generation of renters.
Industrial Production Takes a Hit, Down 0.4% in September… Manufacturing took a beating last month as Boeing's problems continued and GM workers went on strike.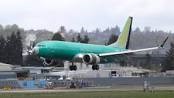 What it means – We can point to specific reasons why industrial production suffered in September. But they don't explain the long-run weakness in capacity utilization. We still employ about 77.5% of our capacity and haven't reached 80% since before the downturn. That level used to be the delineation between growth and contraction.
GM just reached a deal with the UAW, but Boeing's troubles are somewhere beyond the horizon. We need to keep an eye on the energy sector.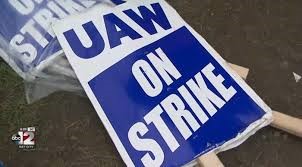 We're pretty good at producing more oil and gas, but profits remain elusive. If the sector doesn't get some good news soon, like higher oil prices, we could see companies shut down and the rig count fall. That would reduce industrial production.
EU and Britain Announce Possible Brexit Deal… The EU and British negotiators announced a deal and the EU approved it. Now the issue goes before British Parliament on Saturday. Northern Ireland, which controls 10 seats in British Parliament, has already come out against the deal.
What it means – The deal keeps Brexit on the current time table of October 31 and includes most of what British Prime Minister Boris Johnson's predecessor Theresa May negotiated. If Parliament votes yes, then Johnson becomes the man who delivered Brexit, for good or ill. If they vote no, then everything falls apart. Britain is legally obligated to ask the EU for an extension to January. But Johnson might resign, and the EU might not grant the extension. If the deal goes through, it will give the economic world a little clarity on what comes next and should lead to a small relief rally. If it fails, we're right back where we were at the start of the week.
Chinese Third-Quarter GDP Grows at 6%, Slowest Rate in Decades… The Chinese economy slowed again last quarter and there's nothing that points to a reversal in the months to come.
What it means – The Chinese economic miracle is looking more like a fading star. It's still a star, but not as bright as it once was. It's questionable when it will return to its previous glory. The trade war with the U.S. didn't cause this slowdown. The Chinese responded to the financial crisis a decade ago with massive amounts of new debt, which fueled a building and heavy construction boom that is coming to an end. The Chinese are trying to rein in their debt at all levels. They're achieving mixed results. If the trade tiff ends, China will get a bump, but it won't reignite the economy.
Harley-Davidson's Electric Bike Dubbed the LiveWire Goes Dead… It was a bold move. In an effort to be part of the electric vehicle movement and attract new riders, Harley developed the LiveWire. After years of testing and refining, the company began taking pre-orders and just last month sent the first bikes to dealerships. Sure, it costs $30,000, and only goes about 100 miles on a charge, but it's still a Harley.
But now there's a problem. After identifying an issue with charging, Harley has stopped production of the LiveWire, and informed clients who own the bikes they should only be charged at dealerships. This might be an issue if you don't live next door to a dealership. And it might be a really big hassle if you live more than a few minutes away.
In one move, Harley made what could have been their most exciting bike in decades into a very large paperweight.
As for new customers, that's not going so well. Dealers report that most orders for the LiveWire came from existing Harley owners.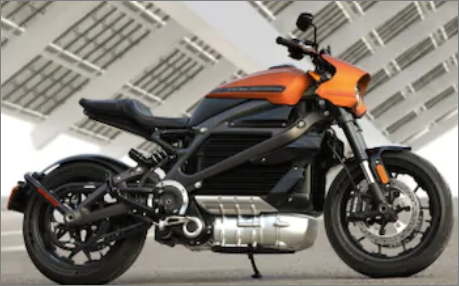 Data supplied by Dent Research/Delray Beach Publishing
"When the facts change, I change my mind.
What do you do, sir?" ~ John Maynard Keynes
Our plan is "the plan will change."
What is your plan?
Relative strength measures the price performance of a stock against a market average, a selected universe of stocks or a single alternative holding. Relative strength improves if it rises faster in an uptrend, or falls less in a downtrend. It is easily applied to individual positions in your portfolio and to sectors and asset classes.
A copy of our form ADV Part 2 is available online.
WARNING: All e-mail sent to or from this address will be received or otherwise recorded by the Investor Resources, Inc. corporate e-mail system and is subject to archival, monitoring and/or review, by and/or disclosure to, someone other than the recipient.
This message is intended only for the use of the person(s) ("intended recipient") to whom it is addressed. It may contain information that is privileged and confidential. If you are not the intended recipient, please contact the sender as soon as possible and delete the message without reading it or making a copy. Any dissemination, distribution, copying, or other use of this message or any of its content by any person other than the intended recipient is strictly prohibited.  Investor Resources, Inc. has taken precautions to screen this message for viruses, but we cannot guarantee that it is virus free nor are we responsible for any damage that may be caused by this message.
Investor Resources, Inc. only transacts business in states where it is properly registered or notice filed, or excluded or exempted from registration requirements. Follow-up and individualized responses that involve either the effecting or attempting to effect transactions in securities, or the rendering of personalized investment advice for compensation, as the case may be, will not be made absent compliance with state investment adviser and investment adviser representative registration requirements, or an applicable exemption or exclusion.